Buy Tower Bar Hoodies, T-Shirts, 24 Man Can Beer Coozies, Stickers (original vintage design), tote bags, Hats. You can also call (619) 987-8493 to order.  Paypal accepted.
Hoodies are extra high quality and super comfortable.  You might not ever take it off! – $28
T-Shirts – $10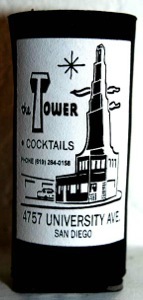 24oz Man Can Beer Coozies – $5
3″ by 3″ patches $5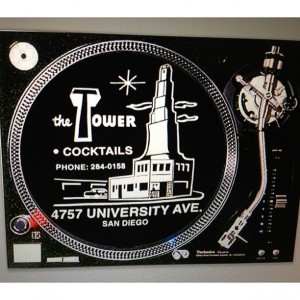 Tower Bar dj slip mats.  $6 each.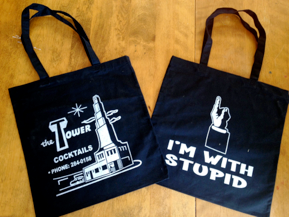 Paper, plastic or Tower Tote Bag?  Just $6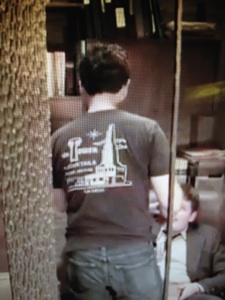 JJ ABRAMS (Lost, Felicity, Mission Impossible III, Star Trek) sporting a Tower Bar t-shirt!